The ultimate marketing tool for any business, a quality printed brochure leaves a lasting impression on a potential customer and puts your company firmly in the spotlight. An eye-catching booklet or brochure is an appealing way to present your company information and showcase your products and services, creating a professional image and inspiring confidence in your brand.
Brochures are an effective way to underpin the professional image of your company and present a comprehensive list of products and services and vital company information when meeting clients or potential new customers.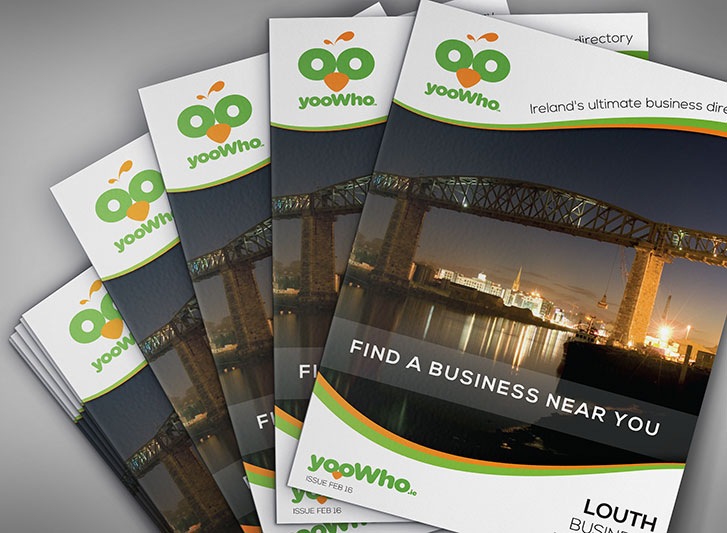 Brochures are perfect for a range of marketing activities such as
Exhibitions
In-Store Promotions
Direct Mailing
General Company Information
Product Promotion
Product Launches
Trade Shows
Counter Displays
WePrint.ie produces saddle stitched brochures and booklets in a wide range of options including A4, A5 and custom sizes to suit all marketing budgets. No matter what your business, producing your very own brochure will reap huge rewards in promoting your product. Our brochures can be printed in low quantities as the perfect solution to creating a lasting impression and a professional image.
Brochure & Booklet Printing Options
---
Inners: 130 gsm or 170gsm silk
Cover: Self cover (as inner pages) or heavy cover (300gsm)
Pages: 8 – 48 (Including cover)
Format: Full colour, saddle stitched
Orientation: Portrait or Landscape (Stitched long or short edge)
Sizes: A4 & A5
Quantities: 100 – 20,000
Saddle stitched Brochures and booklets can be printed in a broad combination of quantities, page counts, media types and finishing options. Please contact us to discuss your specific brochure printing requirements or use the quotation form for a personalised quotation.